Engenius Gateways & Routers

Intelligent Gateways
EnGenius Personal Cloud IoT Intelligent Gateways use fast Wi-Fi speeds ideal for media streaming, online gaming, and large file transfers. Pair with an EnGenius IP Camera and other accessories to take more control of your digital life while enjoying greater peace of mind.
Fast Wi-Fi Access for Media Streaming, Online Gaming, & File Transfers
Built-In 4-Port Gigabit Switch & USB Port
Free Apps: EnTalk, EnShare, & EnViewer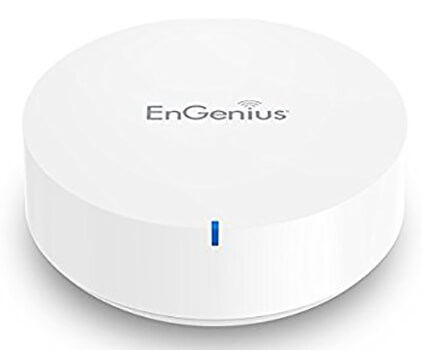 IEEE802.11ac/a/b/g/n
AC1200 Speeds Support Buffer-Free Video & Audio in Every Room
Single Pack Covers Approx. 1,500 sq. ft.; 3-Pack Covers Approx. 4,500 sq. ft.